08/20/2014 5:58 PM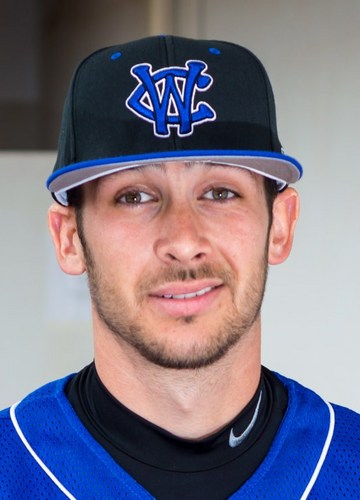 FLORENCE, KY – Travis Tingle's second no-hitter of the year was the highlight of a doubleheader split against the Florence Freedom at UC Health Stadium Wednesday night.
Game one started with the ThunderBolts jumping out to a 5-0 lead in the first two innings, scoring four runs in the second. Andrew Brauer hit a three-run double in the inning.
The Freedom bounced back with seven unanswered runs. They plated four in the third thanks to a two-run double for Rolando Gomez as well as RBIs from Sam Eberle and Zak Blair. They took their first lead of the game with three more runs in the fourth. That inning featured an RBI double from Chance Ross.
Trailing 7-5 to start the fifth, Max White homered to tie the score. Later in the inning, Brauer doubled in two runs to take the 9-7 lead.
Florence had one more rally in them, though, as Ross hit a three-run homer following two walks in the bottom of the fifth for a 10-9 win.
Daniel DeSimone (4-3) pitched two innings for the win and Reese McGraw (1-2) allowed the Ross homer for the loss.
In game two, Windy City scored two runs on three hits in the first and never looked back. Kyle Robinson and Max White picked up RBIs.
They added a run in the fifth on a Michael Allen solo home run and scored two more in the sixth on an RBI single from Tony Viger and an RBI groundout for Garrett Carey. Windy City put the game away in the seventh with a three-run White home run.
The story of game two, though, was on the mound. Tingle walked the leadoff batter in the first and second innings Wednesday night, but stranded both men.
He would walk only one batter the rest of the game. The Freedom also had a baserunner on an error, but no one picked up a hit. The closest they came was with two outs in the sixth, Daniel Aldrich made a diving catch to rob Zak Blair.
Tingle (8-5) becomes the first pitcher in Frontier League history to throw two no-hitters. He threw one in five innings against Florence on June 19 and a seven inning no-hitter on Wednesday. He struck out seven in the win.
Michael O'Neal (2-5) took the loss for the Freedom.
The series will wrap up on Thursday night with Josh Spence (1-8, 5.06) on the mound for Windy City. Florence will counter with Casey Henn (7-5, 2.90). First pitch from UC Health Stadium is scheduled for 5:35 and the broadcast can be heard on WXAV 88.3 FM and wxav.com.