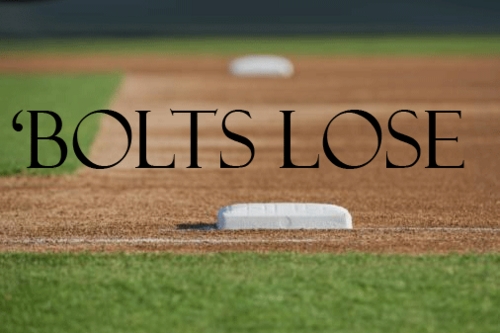 JOLIET, IL – The Joliet Slammers scored four unanswered runs to come from 2-0 behind and defeat the ThunderBolts 4-2 at Silver Cross Field Friday night.
Windy City had at least one hit in each of the first five innings and began the scoring in the top of the third. T.J. McManus walked to lead off the frame and scored on a two-out Chris Wade base hit.
The Bolts made the lead 2-0 when Brandon Decker scored on a Bob Glover RBI hit. Decker had reached when he was hit by a pitch.
Joliet had only one hit through 4.2 innings against Dustin Williams but the bats came alive with two outs in the fifth. Patrick Norris and Hector Pellot both singled on the first pitch they saw and were doubled in by Abel Nieves. Erik Lis singled home Nieves to make it 3-2.
Windy City had a scoring chance in the eighth, putting two runners on with two outs, but Hector Pellot threw out Jareck West at third on a Decker infield single to end the threat.
The Slammers got another two-out run in the bottom of the eighth. David Fox singled, scoring Nieves, who had walked and they extended their lead to 4-2.
The Bolts threatened again in the ninth when Glover led off with a double. He was at third and Brandon Pearl (walk) was at first with two outs when Mike Torres hit a flyball to left-center that Fox was able to track down, making an impressive game-ending catch.
The Bolts and Slammers will wrap up their three-game series Saturday night. The rubber match at Silver Cross Field will feature Windy City starter Blayne Weller (3-0, 3.19) and Joliet hurler Tommy Mendoza (3-3, 4.53). The ballgame begins at 6:05 and can be heard on WXAV, 88.3 fm and wxav.com.

http://www.pointstreak.com/baseball/boxscoretext.html?gameid=66571www.pointstreak.com/baseball/boxscoretext.html