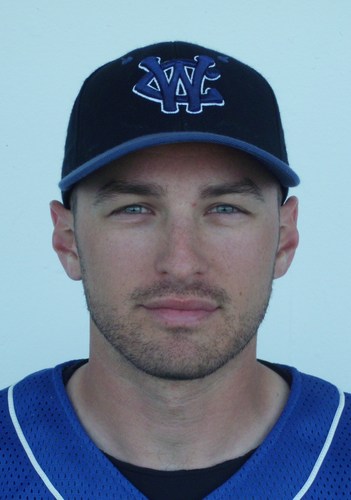 CRESTWOOD, IL – It took four and a half hours and 15 innings, but the ThunderBolts handed the Schaumburg Boomers their first loss in franchise history Tuesday afternoon, 2-1 at Standard Bank Stadium. Bryan Burke came away with the walkoff hit in the fifteenth.
The Boomers jumped on the scoreboard right away, as leadoff hitter Chad Mozingo doubled to lead off the game, moved to third on a flyout and scored on a Gerard Hall groundout.
The ThunderBolts answered an inning later on Chad Cregar's second home run of the year to even the score at 1-1 in the second.
That score held for a long time.
Stephen Sauer started for the ThunderBolts and both he and Schaumburg starter Robbie Penny were impressive. Sauer allowed four hits in 6.1 innings. He walked six but did not allow any of them to score.
Penny went seven innings, giving up four hits and striking out five.
It became a battle of bullpens, though, as the game went into extra innings. Each team had a great scoring chance late in the game. In the bottom of the twelfth, the ThunderBolts loaded the bases with only one out. But Joe Parsons got Chris Wade to pop out and Billy Nowlin to ground out to end the threat.
The Boomers loaded the bases with one out in the thirteenth and the Bolts had to call on Thursday's scheduled starter Mike Recchia to get out of the jam. He struck out Ty Nelson and got Brandon Hairston to line out to end the inning.
The Bolts got a runner to third base again in the bottom of the thirteenth, but again, Joe Parsons got out of a jam with a flyout.
In the bottom of the fifteenth, Bruce Alter led off with a walk. He was bunted to second base by Travis Weaver and moved to third on a wild pitch. With one out and a 2-1 count, Burke lined a single to left field to win the game, 2-1.
Matt Costello, Michael Click, Tyson Corley, Andy Mee, Rye Davis, Matt Jernstad, Recchia and Shane Zegarac combined to pitch 8.2 scoreless innings of relief for the ThunderBolts. Zegarac (1-0) got the final three outs for the win. Parsons (0-1) allowed one run over 3.1 innings to take the loss.
The series continues Wednesday night with a 7:05 game. Dustin Williams (0-1) gets the start for Windy City and he will be opposed by Schaumburg's Andy Weeks (first start). It will be $1.00 Wednesday at Standard Bank Stadium and the game broadcast can be heard on WXAV 88.3, fm and WXAV.com.

Box Score