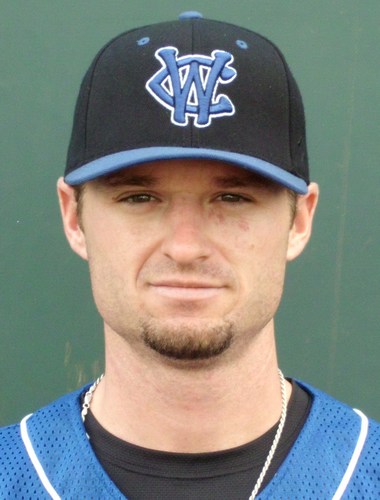 CRESTWOOD, IL – Tyler Keeble's walk-off hit in the eleventh gave the ThunderBolts a 2-1 win over the Washington Wild Things at Standard Bank Stadium Thursday night.
Guido Fonseca started for the ThunderBolts and possessed a shutout into the fifth, when Washington scored the game's first run. Blake Ochoa led off with a walk and was bunted to second before a two-out groundball hit by Doug Thennis took a bad hop on Mike Torres and rolled into right field, scoring Ochoa.
That was all that Fonseca gave up, going eight innings and giving up just four hits and striking out a season-high nine.
His opponent, Justin Edwards, was just as good. He had not allowed a run on four hits through eight innings, but he walked Torres to begin the ninth. He was pulled in favor of Steven Grife, and Grife quickly committed a throwing error, moving Torres up to second base. With one out, Jason James singled to put runners at the corners, and Devin Shepherd's infield hit tied the game at one.
The Bolts had a chance to win the game in the ninth, with two on and one out, but Grife pitched out of the jam.
He pitched out of more trouble in the tenth when, after Wes Alsup struck out the side in the top of the inning, Windy City loaded the bases with one out. Grife got Aakhus to pop out and he struck out James to end the threat.
Greg Johnson pitched a scoreless eleventh and in the bottom of the inning, Nick Kuroczko doubled with one out. Against Kevin Hammons, Chad Cregar walked and Larry Pempek blooped out to first for the second out before Keeble sent a 2-0 pitch to deep left field that dropped to end the game.
Johnson picked up the win (5-1), striking out two of the seventeen that Bolts pitchers fanned in the game. Grife took the loss (3-1).
Windy City hits the road next for a huge three-game series with the Traverse City Beach Bums, who are one game up on the Bolts. Friday night, Dustin Williams (11-5) gets the call for Windy City against David Nathanson (2-2). The game starts at 6:05 and can be heard on Sportsjuice.com.
Box Score