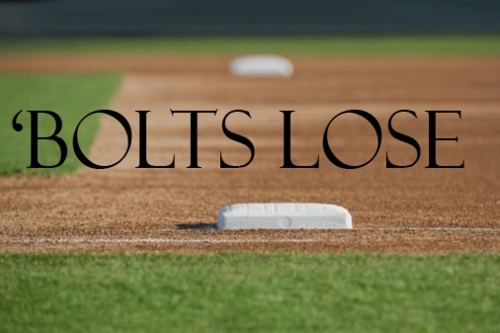 CRESTWOOD, IL – Southern Illinois hit back-to-back homers in the third inning, leading the Miners to a 3-1 victory over the ThunderBolts Sunday night in the first half finale at Standard Bank Stadium.
Dustin Williams started for the Bolts and walked three in the first inning, but got out of trouble without allowing a run.
In the third, Williams struck out the first two hitters and Will Block popped up into foul ground. But Larry Pempek could not hold on to the popup and Block was given new life, which he used to hit his ninth home run of the year. Sean Coughlin followed him with a home run of his own and gave the Miners a 2-0 lead.
Neither team threatened again until the bottom of the sixth when Windy City loaded the bases with two outs. David Harden got Dale Swinford to ground out to end that threat.
In the seventh inning, with Tommy Gately pitching, Southern Illinois put runners at first and third with one out on two singles. Greg Johnson came on and his first pitch was bunted by Will Block. The play came home and in a very close play, Blanchard beat Johnson's throw making it 3-0.
In the ninth, the ThunderBolts made it interesting. With one out, Zach Aakhus singled and Nick Kuroczko grounded into a fielder's choice ahead of a Chad Cregar walk. Chris Wade's two-out single scored Kuroczko, ending the shutout and chasing closer Erik Draxton from the game. Ben Shivers came out of the pen and walked Ryan Basham to load the bases and put the winning run on first, but Chase Porch popped out to short to end the Bolts' chances.
David Harden pitched seven three-hit innings earning the win (5-1) and Dustin Williams fell to 6-3 despite allowing no earned runs in five innings.
The ThunderBolts will take the next four days off for the Frontier League all-star break. Seven Bolts will be headed to the game with Devin Shepherd, Mike Torres and Zach Aakhus in the starting lineup. Dustin Williams, Greg Johnson, Chris Wade and Brandon Anderson will be there as well and Mike Kashirsky will be managing the East side. The next time the Bolts take the field as a team will be Friday at Traverse City for a 6:05 CDT start.