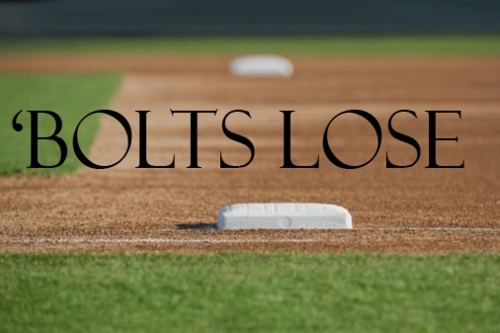 EVANSVILLE, IN – Evansville's Dan Marcacci, starting his first professional game, allowed just one hit over five innings Tuesday night as he defeated the Windy City ThunderBolts 5-1 at Bosse Field.
The Otters offense gave Marcacci plenty of support from the outset. With one out in the first, Greg burns singled and Greg Alexander walked. Jamar Walton's double scored both of them. Later in the inning, Jon Waltenbury singled, scoring Walton and Brett Chamberlain singled in Waltenbury, making the score 4-0 after one inning.
Bolts starter Dustin Williams settled down after that and was great the rest of the game. After a Joe Spiers double leading off the second, the Otters did not get another hit until there were two outs in the eighth.
Williams went six innings in the game, allowing six hits and three walks. He struck out a career-high ten. He did face one more spot of trouble when, with two outs in the fourth, he walked two and hit a batter to load the bases. But he struck out Walton to get out of the jam.
The ThunderBolts offense, meanwhile, had just one infield single through six innings. Marcacci departed after five strong innings and in the seventh, Windy City finally got to reliever David Francis. With one out, Chris Wade walked and Nick Kuroczko singled. After a fielder's choice, JJ Sferra's two-out RBI single got the ThunderBolts on the board.
Evansville got the run right back, though, in the bottom of the seventh. A Mike Torre two-base error eventually led to a Walton sacrifice fly and the score was 5-1.
The ThunderBolts had a chance in the ninth when Wade doubled to extend his hit streak to 16, but with runners on the corners and one out, Garrett Regan grounded into a game-ending double play.
Marcacci picked up the win for Evansville (1-0) and Williams took the loss (3-1).
The six-game road trip will continue for the Bolts tomorrow as Matt Costello (1-1) takes the Bosse Field mound for game two against Evansville. First pitch is set for 6:35 CDT and pregame can be heard on SportsJuice.com at 6:15.