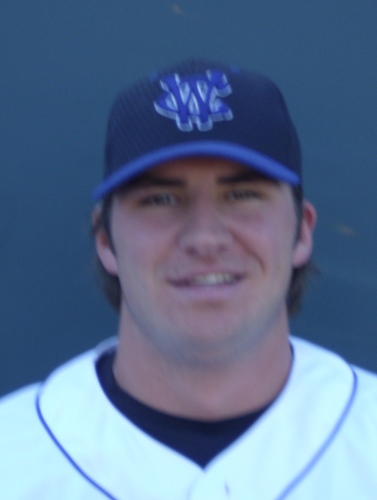 Robert Perry continued his scorching month of August, going 4-for-4 with three RBI and four runs scored and J. T. Restko drove home four of his own as the Windy City ThunderBolts downed the Evansville Otters 9-6 in front of 2,872 fans at Standard Bank Stadium. The crowd was the ThunderBolts 15th sellout of the year and gave Windy City 100,000 fans in a season for the first time in franchise history.
The win, coupled with doubleheader splits from both Southern Illinois and River City pulled the ThunderBolts to within 1/2 game of the Miners for first place in the West Division and gave Windy City a full game advantage over the Rascals.
Windy City got two runs in the bottom of the first on a Robert Perry double and a J. T. Restko groundout. Some more small ball helped in the second as Gil Zayas led off with a single, stole second moved up on a bloop single by Guillermo Martinez and scored on a Gilberto Mejia groundout.
The Bolts would push the lead to 4-0 in the fifth on a homer by Perry. Things looked terrific for Windy City in the bottom of the sixth when they got three more as Perry was involved again, delivering an RBI single. Pete Paris and J. T. Restko also had RBI hits in the frame to make it 7-0.
Evansville had other plans, however, as the Otters tallied six runs on the strength of a two-run homerun from Eric Blackwell and a three-run shot off the bat of Frank Meade to slice the lead to just 7-6.
The ThunderBolts would get their answer in the eighth as they loaded up the bases on two walks and a single before J. T. Restko delivered a line smash back through the middle, scoring Martinez and Perry, pushing the lead back to three.
Those runs were plenty enough for Nick Hall who after a leadoff walk, blew by Evansville in the ninth, in total going 1.2 innings for his ninth save of the year. The shut down relief came in support of Ricky Meinhold (4-2) who went a career high 6.1 innings allowing two earned runs in the win. Stephen Brock (2-3) took the loss for the Otters.
The final home game of the regular season is on Sunday with Matt Jernstad (5-4, 2.64) on the mound for Windy City against Kyle Dahman (1-3, 7.46) for the Otters. It is Fan Appreciation Night at Standard Bank Stadium. Windy City will be hosting a bus trip to Rockford for the final regular season home game on Sept 6. Tickets for the trip are $60 and include transportation to and from the game, a sandwich from Jimmy John's and beverages on the bus. To book your spot on the bus, contact Steve Lorenz in the ThunderBolts office. For game times, information or tickets, call 708-489-BALL or visit the team's website at www.wcthunderbolts.com