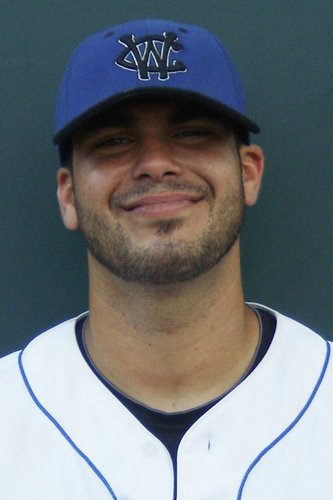 Dan Jordan hit a three-run homerun in the bottom of the ninth inning, but the Florence Freedom were able to close the door and escape with a 6-4 win over the Windy City ThunderBolts
Florence got the first run of the game in the first inning on Ryan Basham's ninth homer on the season and was able to double it in the second on an RBI single from Matt Stiffler for a 2-0 lead.
Following the first two innings, both starters were dominant as Bolts opener Ross Stout at one point retired 10 in a row and did not allow a hit from the third through the seventh inning. Freedom starter Chuck Tiffany was equal to the task, however as he allowed Windy City one hit from the third through the sixth.
Florence pulled away in the eighth inning as with one out, Erold Andrus homered, followed by a double from Ryan Basham and homer by Justin Pickett, plus a run in the ninth for a 6-1 lead.
Windy City didn't quit however as the Bolts put two on in the ninth leading to a Dan Jordan three-run homer to cut the lead to 6-4. Two batters later, Gilberto Mejia walked to bring the tying run to the plate, but Jimmy Stanley was able to get Robert Perry on strikes to end the game and record his fourth save of the year.
The win went to Chuck Tiffany (2-1) who went six scoreless innings. Ross Stout (10-3) suffered his first home loss of the season.
Windy City now welcomes Washington into town for a three game weekend set. Ricky Meinhold (2-0, 4.03) will get the call on Friday for the ThunderBolts against Brian McCullough (4-4, 5.62) for the Wild Things. Friday is Pet Day at Standard Bank Stadium as the ThunderBolts team up with the South Suburban Humane Society to welcome your favorite pets to the ballpark. Pet adoptions will be available on site and $2 from every ticket sold will be donated back to the South Suburban Humane Society. For information or tickets, call 708-489-BALL or visit the team's website at
www.wcthunderbolts.com