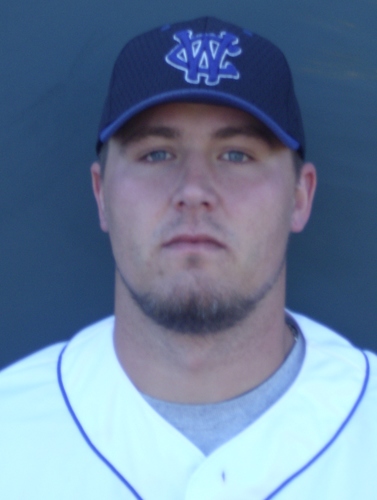 Matt Jernstad and three relievers combined on a one-hitter as the Windy City ThunderBolts beat the Florence Freedom 4-1.
Windy City scored the first run of the game in the second as with Gil Zayas on second, Dan Jordan singled past a diving Johnny Welch into leftfield, bringing home Zayas for a 1-0 lead. The lead would double in the fourth inning as Bryan Cook launched a moonshot homer to right, his 13th of the year for a 2-0 Bolts advantage.
The ThunderBolts doubled the lead again as after stranding the bases loaded in the fifth, Windy City would get another chance with the sacks packed in the sixth. Kraig Binick made sure this opportunity did not go to waste as he lined a single into center, bringing home Vinnie Scarduzio and Dan Jordan for a 4-0 lead.
Meanwhile, the Bolts pitching staff carried a no-hitter into the seventh when Johnny Welch dropped a single into center, scoring Billy Mottram who had walked to lead off the frame, making it 4-1 ThunderBolts.
That was all the Bolts would allow in the game, however, as Matt Jernstad and the bullpen shut down the potent Florence offense. Jernstad (4-4) got the win, not allowing a hit or a run over six innings, walking three and striking out seven. Brandon Garner and Tim Dennehy kept the game at bay in the from the seven into the ninth before Nick Hall recorded the final two outs via strikeout to notch his sixth save of the year. Everett Saul (9-6) allowed four runs in 5.1 innings, taking the loss for Florence.
The middle game of the Florence series comes up on Wednesday with Dustin Pease (8-5, 4.66) on the mound for Windy City against Preston Vancil (3-1, 2.15) for Florence. Wednesday is Civic Group Night at Standard Bank Stadium. For information or tickets, call 708-489-BALL or visit the team's website at
www.wcthunderbolts.com