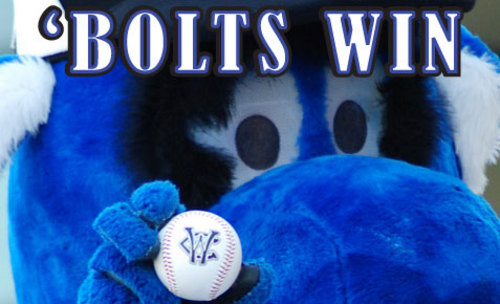 Dylan Axelrod shut down the Evansville Otters over eight innings as the Windy City ThunderBolts finished off a 5-1 homestand with a 4-0 win over the Otters.
In the second inning, the ThunderBolts were able to score against Dustin Renfrow for the first time this season in 10 innings as Vinnie Scarduzio singled home Robert Perry who had singled and then stole second and third.
Windy City expanded the lead in the fourth inning as Guillermo Martinez walked. Two batters later, Bryan Cook launched a two-run homer to right, pushing it to 3-0 ThunderBolts. Another run would come across in the seventh inning on an RBI double from Perry scoring Cook who had singled and stolen second.
The runs were more than enough for Dylan Axelrod (3-1) who was fantastic not allowing a run, scattering four hits over eight innings. He walked three and struck out eight while running his scoreless innings streak to 17. Dustin Renfrow (3-5) threw a complete game in the losing effort for Evansville.
Windy City now heads out on the road for six games starting with a three game set at Gateway. Dustin Pease (7-3, 4.34) will for the ThunderBolts. First pitch is set for 7:05 p.m. with the pregame show beginning at 6:45 on sportsjuice.com. For information or tickets, call 708-489-BALL or visit the team's website at
www.wcthunderbolts.com