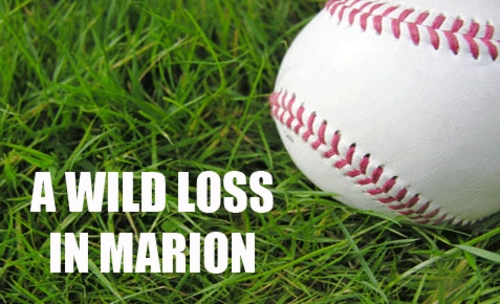 MARION, Ill. -- Matt Petty's two-out bases-loaded wild pitch in the bottom of the ninth sent aptly-named pinch-runner Mike Victor racing home with the winning run, as the Southern Illinois Miners (55-34) came back to defeat the Windy City ThunderBolts (53-36), 5-4, on Wednesday night at Rent One Park.
With the victory, the Miners expanded their lead in the Frontier League's West Division to two games over the ThunderBolts.
Windy City entered the bottom of the ninth holding a slim 4-3 lead, with closer Petty (3-5) pitching in a game for the first time in two weeks. Joey Metropoulos and Tim Dorn welcomed him into the game with back-to-back doubles, tying the game. After Brendan Akashian sacrificed Dorn to third base (with an injured Dorn replaced at the play's conclusion by Victor), the right-hander intentionally walked Brandon Jones and walked Eric Suttle to load the bases. Petty struck out Manny Paula for the second out before sailing his first pitch to Andrew Bennett over catcher Danny Sawyer and all the way to the backstop.
Armando Carrasco (4-3) earned the victory for Southern Illinois, hurling a scoreless top of the ninth inning.
The ThunderBolts had taken the lead in the top of the seventh on Gilberto Mejia's two-out two-run homer off of Jake McMurran, the first home run allowed by the All-Star reliever all year.
Each team's standout starter received a no-decision due to the late dramatics.
Windy City's Stephen Flake worked six-plus innings, fighting through seven walks but giving up just Brandon Jones's three-run homer in the third. Southern Illinois's Ryan Bird gave up two runs on five hits while striking out seven over six frames.
Having lost the first two games in the three-game series, the ThunderBolts will look to prevent a series sweep on Thursday night at 7:05 at Rent One Park. Windy City right-hander Ross Stout (10-3, 2.75) will duel with Southern Illinois right-hander Chris Little (8-3, 2.95).