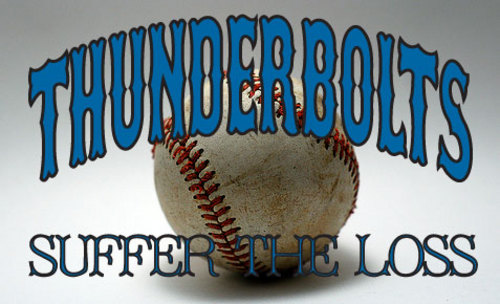 CRESTWOOD, IL – The Frontier Greys scored four runs in the second inning and cruised to a 6-1 win over the ThunderBolts in game one of a four game series at Standard Bank Stadium Monday night.
Dillon Haupt started the scoring for the Greys (25-27) with a solo home run to lead off the second inning. Zach Tanner followed with a double and stood at third base with Ben Lodge at second with two outs in the inning. Shane Brown hit an infield single to score Tanner and make it 2-0 and one pitch later, Julio Rodriguez doubled to plate two more runs.
Austin Wright settled in after allowing four runs on six hits in the first two innings. He went on to throw a season-high 7.1 innings and did not give up another run. He finished his outing by retiring 11 of the last 12 hitters he faced.
The ThunderBolts (19-34) got themselves a run in the sixth. With two outs, Mike Torres walked and Austin Gallagher doubled him home to make it 4-1. Gallagher would be stranded at third.
The Greys added a few late runs to put the game away against reliever Chris DeBoo. Jhiomar Veras doubled and scored on a Tanner single in the eighth and Brandon Tierney's RBI single in the ninth finished the scoring.
Brett Shankin (4-1) allowed only four hits in seven innings of work to earn the win while Wright (2-8) was saddled with the loss.
The ThunderBolts and Greys will have a quick turnaround with a morning game on Tuesday. Zak Wasserman (1-3, 4.78) will be on the mound for Windy City on Big Splash Day at Standard Bank Stadium. The Greys will counter with Max Duval (0-0, 9.00). First pitch is scheduled for 10:35 and the game broadcast can be heard on WXAV 88.3 FM and wxav.com.