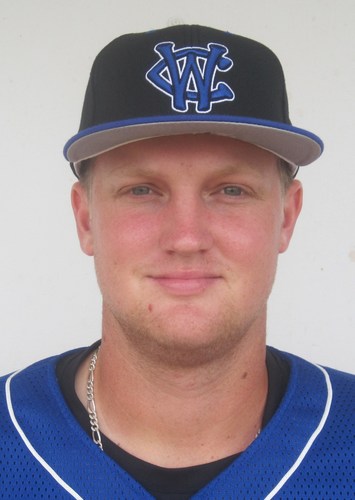 CRESTWOOD, IL— Four runs in two games isn't a typical recipe for a pair of wins, but for the ThunderBolts great pitching was also in the mix for a second consecutive victory on Friday night. The Normal CornBelters (25-23) matched Windy City (21-29) in hits, but the ThunderBolts had a little extra power to shut out the CornBelters 2-0 at Standard Bank Stadium.
Miles Walding wasted no time on continuing his clutch hitting, as he led off the 'Bolts offense with a triple in the 1st inning. Mike Torres sacrificed Walding home with a fly ball to left field.
Windy City was able to scratch across another run in the 5th as Doug Joyce and Andrew Brauer hit back-to-back two-out doubles to break up Ryan Demmin's streak of retiring 14 consecutive batters.
A two-run lead was plenty as Dyllon Nuernberg allowed just three hits through eight scoreless innings and two walks. Nuernberg also struck out six CornBelters. Ryan Demmin had a very similar night, going eight innings for Normal, but giving up two runs on three hits. Demmin struck out seven ThunderBolts while walking two.
Nuernberg (4-1) earned the win and Demmin (4-3) picked up a tough loss and Michael Click recorded his 11th save.
The ThunderBolts and CornBelters will have a rematch tomorrow night for a 6:05 p.m. first pitch. Matt Wickswat (2-7, 5.50) will go for the guaranteed series victory against Normal's Drew Provence (3-2, 2.13). Fans that cannot make it to Country Night at Standard Bank Stadium can tune into the broadcast on 88.3 FM WXAV and wxav.com.