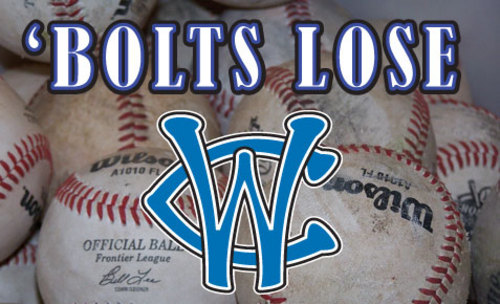 AVON, OH – Alex Kaminsky threw seven scoreless innings for the Lake Erie Crushers as the Windy City ThunderBolts were shutout for the second straight night in a 3-0 loss at All Pro Freight SWtadium Wednesday night.
The Crushers scored an early run without a hit. Kevin Berard was hit by a pitch leading off the first. He stole second and scored on back-to-back groundouts with Andrew Davis picking up the RBI.
The Crushers made it 2-0 in the third. Max Casper's two-out double scored Juan Sanchez, who had doubled earlier in the inning.
Finally, they scored their third run in the seventh on Sanchez's third hit of the night, a two-out single, scoring Seth Granger.
After getting two-hit on Tuesday, the ThunderBolts managed just four hits in game two against Lake Erie. Nathan Pittman's double in the sixth was their only extra base hit of the game, but he was thrown out trying to stretch it into a triple.
Twice the ThunderBolts put a runner at third base, Doug Joyce in the third and Zach Aakhus in the ninth. Both men got to third with two outs.
The shutout extended the ThunderBolts scoreless streak to 22 innings.
Kaminsky (3-4) gave up just three hits in his seven innings, earning the win. Daniel Cropper (4-2) pitched well for the Bolts, allowing three runs on seven hits over seven innings, but he took the loss. Mickey Jannis pitched the last two frames for his first save of the year.
The ThunderBolts will look to avoid the sweep Thursday night against the Crushers at All Pro Freight Stadium. Travis Tingle (3-2, 3.40) is coming off his best start of the year and he will be opposed by Lake Erie left-hander Dave Middendorf (5-3, 2.78). Gametime is scheduled for 6:05 CDT and the broadcast can be heard on WXAV, 88.3 FM and wxav.com.