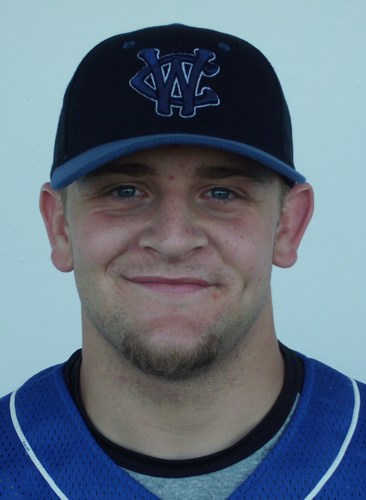 CRESTWOOD, IL – Mike Recchia carried a no-hitter into the seventh and finished with eight strong innings as the ThunderBolts defeated the Washington Wild Things 5-2 at Standard Bank Stadium on Wednesday afternoon.
The Bolts scored two runs in the second, loading the bases with two outs for Mike Torres. Torres hit a groundball up the middle that Shain Stoner couldn't field and two runs scored.
The 2-0 lead proved to be comfortable for Recchia who struck out six walked just one and faced the minimum through six innings.
After leaving eight men on base through the first five innings, Windy City expanded their lead in the sixth. They loaded the bases on a single and two walks and Billy Nowlin's infield single scored the game's third run. Brandon Decker was then hit by a pitch to give the ThunderBolts a 4-0 lead.
Recchia lost the no-hitter and the shutout in quick succession in the top of the seventh. Robbie Garvey tripled to right on the first pitch of the seventh and Stoner singled him in.
That was the only run allowed by Recchia over eight innings. He gave up three total hits.
Windy City increased the lead to four once again when Brandon Pearl tripled in the bottom of the seventh and Chris Wade's base hit drove him in. Pearl finished the game with four hits and two runs scored.
Michael Mooney's RBI single brought the score within three runs in the ninth inning and The Wild Things brought the tying run to the plate with one out. Tyson Corley came out of the ThunderBolts bullpen and got the final two outs on a runner's interference and a strikeout, preserving the victory.
Recchia (3-0) became the first three-game winner in the Frontier League and Justin Hall (1-1) allowed all five runs over 6.2 innings, taking the loss. Corley picked up his fifth save and third in as many games.
The series wraps up Thursday night with a 7:05 start time at Standard Bank Stadium. The ThunderBolts will send Blayne Weller (0-0) to the mound. The Wild Things have not yet named a starter. It is $1.25 beer night in Crestwood for Bud Light Thirsty Thursday. The game's radio broadcast can be heard on SportsJuice.com.

Box Score