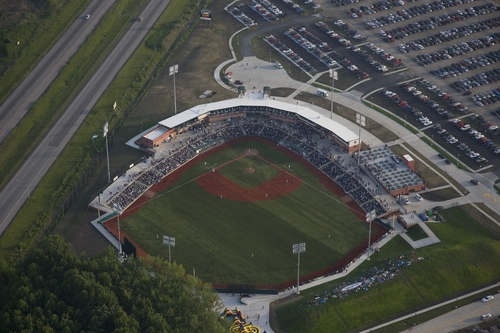 The ThunderBolts dropped their second straight game Sunday night as Phil Rummel and the Lake Eris Crushers knocked them out by a 6-2 score at All Pro Freight Stadium.
The game started well for Lake Erie, which scored a run in the first inning but the ThunderBolts responded with a tally in the second on a Michael Torres RBI single. He knocked in Zach Aakhus who had reached on a single and stole second base. The game remained tied into the fifth. Solich was masterful in innings two through four facing the minimum number of hitters and throwing just six balls in the three inning span.
The wheels came off in the fifth, though. The Crushers batted around in a three-run inning that featured four hits, a walk and a hit batter. Lake Erie added single scores in the sixth and seventh innings. Windy City scored once more, in the seventh inning. JT Restko hit a sacrifice fly to right field that scored Kent Gerst but that was all they would get out of the sixth, seventh and eighth innings in which they stranded nine runners.
Solich took the loss, falling to 2-3 on the season, surrendering five runs in five plus innings while Phil Rummel pitched six solid frames for Lake Erie in the victory. Rummel improves to 2-2.
The ThunderBolts will try to break their two game skid Monday night against the Crushers. Ryan Quigley (2-1) is expected to take the mound for the Bolts against the Crushers' Matt Smith (4-1). Game time is 6:05 with the broadcast to be on WXAV 88.3 fm and wxav.com.