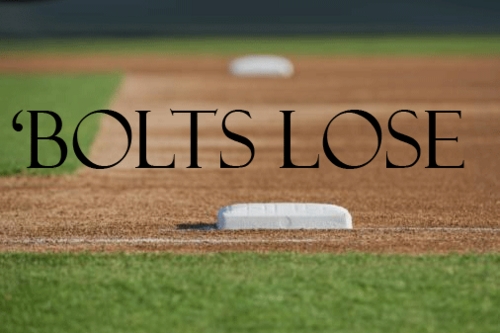 CRESTWOOD -- The Windy City ThunderBolts (27-28) lost to the Evansville Otters (27-29) by a score of 9-4 on Tuesday night at Standard Bank Stadium in front of a crowd 1,320 fans.
The game was tied at 2-2 going into the top of the seventh inning before the 'Bolts bullpen allowed seven runs in the frame. Isaac Hess (2-5) started the the inning after striking out the side in the sixth by giving up a single and allowing a runner to reach via an error one out later. Hess would last 1.1 innings giving up four runs on two hits with one walk. Lowey then entered and gave up two runs and couldn't get an out before being lifted for Brian McCullough. McCullough finished the inning giving up one more run.
Ricky Bauer (7-3) earned the victory working 6.0 innings giving up two runs on six hits while striking out one batter.
Ted Ratliff pitched well in his first professional start lasting 5.0 plus innings giving up two runs but was lifted in the sixth after giving up a lead off home run to Luke Hetherington.
The 'Bolts tied the game in the sixth inning after manufacturing a run. Josh Horn put down a sacrifice bunt to put runners in scoring position for Mike Sullivan who delivered a sac fly.
Windy City will try to take the rubber match of the three-game set agains the Otters on Wednesday night at 7:05. The match-up will feature RHP Ross Stout (5-3, 3.25) for the 'Bolts against former Windy City hurler RHP Billy Phillips (0-1, 4.50) for Evansville.