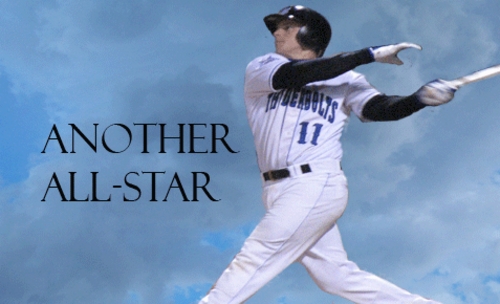 Windy City ThunderBolts third baseman Josh Horn has been added to the
Frontier League West Division All-Star team, the ThunderBolts announced
Wednesday. He will take the place of injured ThunderBolts second baseman
Gilberto Mejia as Utility Infielder for the West Division.
Horn becomes the sixth Windy City player selected to the All-Star roster
joining Mike Coles, Phil Hawke, Stephen Flake, Jason Lowey, and Mejia.
This is the second year in a row Horn has been named to the Frontier
League All-Star game.
Horn is hitting .318 this season with three homers and 21 RBI. He also
leads the ThunderBolts with 57 hits.
The Frontier League All-Star Game will be in Traverse City on Wednesday,
July 16th at 6:05 CDT.