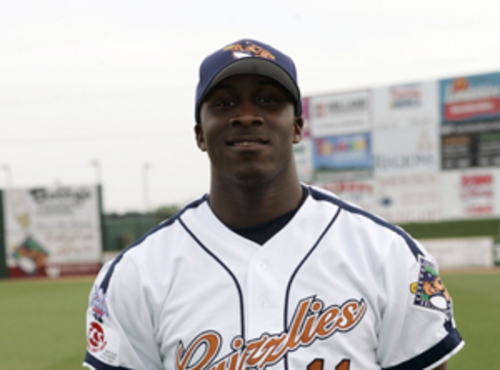 CRESTWOOD, IL – The Windy City ThunderBolts acquired another bat for the top of their order on August 14 by trading for outfielder Kevin House from the Gateway Grizzlies.
House hit .263 with 19 RBI in 44 games with the Grizzlies. He also stole 20 bases in 22 attempts. House will add speed on the bases with power from the right side. The Memphis native has seven doubles and five home runs on the season. House will be called on to improve a T-Bolt offense that is next to last in the Frontier League, hitting at just a .244 clip.
In return, the ThunderBolts ship relievers Noah Russo and Mike Mlotkowski to their West Division foes. Both will shore up a Gateway pitching staff whose 4.58 ERA is last in the Frontier League. Right-hander Noah Russo leaves Windy City with a 1-2 record and a 1.96 ERA in 19 appearances. Russo appeared primarily as a power-pitching late reliever. Russo led the ThunderBolts in K/9, striking out 11.3 batters per nine innings.
Mlotkowski appeared in the All-Star Game for Windy City, but has struggled since the break. The 6'6" right-hander went 2-6 with a 4.44 ERA in 15 games for the ThunderBolts, primarily as a starter. Mlotkowski was not originally part of the trade, but was included after a complication arose with ThunderBolts left-hander Jason McMillan.
As part of the deal, Gateway receives a second round pick in the 2007 Frontier League Draft from Windy City and the ThunderBolts get a player to be named later.
The ThunderBolts made several other moves on Monday to fill out the roster. Rookie outfielder Anthony Albano and left-handed pitcher Scott Nicholson both signed with the club. Albano hit .314 with 15 doubles and 30 RBI in 57 games this spring for Florida Atlantic University. Nicholson pitched for Gateway earlier this season, going 0-3 with a 5.98 ERA and one save in 17 appearances. ThunderBolts infielder John McCarthy also announced his retirement on Monday.
House, Albano, and Nicholson are expected to be in uniform on Tuesday night in Washington. First pitch is 7:05pm Eastern Time from Falconi Field. The ThunderBolts enter play on Tuesday just 3.5 games behind Evansville for the final playoff spot in the West Division.