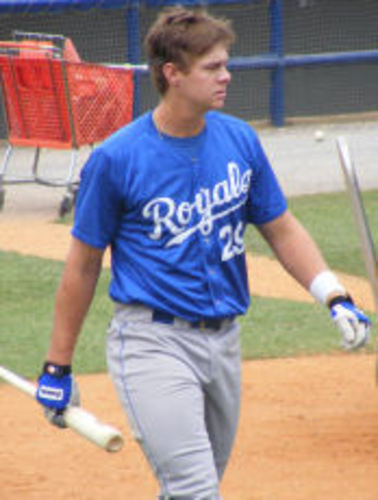 The 2007 Frontier League Champion Windy City ThunderBolts professional baseball team have announced the signing of first baseman/right fielder Brett Amyx to a contact for the 2008 season.
Amyx was selected a third team NCAA Division III All-American in 2007 while playing at the University of Texas-Tyler, where he was teammates with fellow ThunderBolt signees Phil Grau and Kevin Noles. Amyx led the Patriots to a 37-1 regular season record last season and the American Southwest Conference title. He led all D-III schools with 1.78 RBI/game (66 in 37 games) last season while leading the ASC in slugging percentage (.742) and ranking third in home runs (12) to go along with a .348 batting average.
Following his season at UT-Tyler, Amyx was drafted by the Kansas City Royals in the 30th round. He was assigned to the Burlington Royals of the Appalachian League, where he hit .260 with 13 doubles, three home runs, and 26 RBI in 50 games. 2007 was the second time that Amyx had been drafted, as he was also a 36th round selection of the Philadelphia Phillies out of Coppell High School in 2003.
"Brett is someone who will be a major force in the middle of our line-up," commented ThunderBolts' field manager Brian Nelson. "He has major league power and is very athletic. Brett will see time in right field and at first base this season."