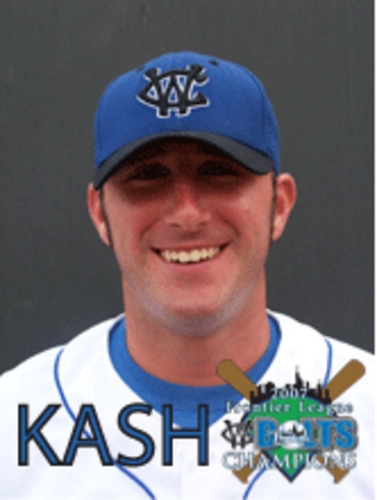 The 2007 Frontier League Champion Windy City ThunderBolts professional baseball team has announced that bench coach Mike Kashirsky has signed a two-year extension of his contract. Kashirsky is the only uniformed person to remain from when the club was rebranded the Windy City ThunderBolts prior to the 2004 season.
Last season Kashirsky helped oversee the Frontier League's largest single-season turnaround, as a club that had never had a winning record and was 13-games under .500 in 2006 set a League record with 68 victories while winning the Central Division title and Frontier League Championship.
Kashirsky came to the ThunderBolts after a playing career that saw him lead St. Joseph's College to the 1998 North Central Region championship and a fifth-place finish in the NCAA Division II World Series. Kashirsky signed as a non-drafted free agent with the Chicago White Sox and spent 1999 with their Arizona Rookie League team. He also spent time with the Cook County Cheetahs of the Frontier League along with the Mariana Braves of the Italian Baseball League and the Montreal Royals of the Canadian Baseball League.
Kashirsky was recently named JUCO Division II Coach of the Year by the Pitch & Hit Club for his work as Head Coach at Moraine Valley Community College. He is currently an assistant coach at Robert Morris College along with teaching Physical Education at Martino Junior High School in New Lenox.
"I'm thrilled about returning to the ThunderBolts and looking to defend our Championship," exclaimed Kashirsky. "I've had several good talks with our new field manager, Brian Nelson, and can't wait for the season to start."
"I'm counting on Mike to play a key role on our coaching staff this season," commented Nelson. "His enthusiasm and knowledge of both baseball and the Frontier League make Mike a huge asset and great resource for me."