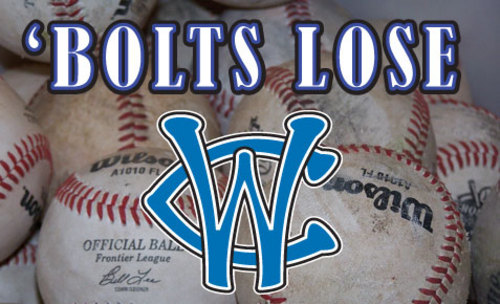 SAUGET, IL – Grant Buckner drove in four runs for the Gateway Grizzlies and the ThunderBolts could not make up an early four-run deficit as they dropped the opener at GCS Ballpark 6-5 Friday night.
The Grizzlies (10-21) got the scoring started in the second inning when Buckner reached on an infield single. He stole second and scored on a Cody Livesay two-out single. Buckner did more serious damage in the third. Madison Beaird walked and Tyler Tewell reached on an infield single in front of Buckner's three-run homer that put the Bolts down 4-0.
Windy City (14-15) bounced back with a trio of runs in the top of the fifth. Marquis Riley singled and scored on a Max White base hit. Ransom LaLonde reached on a fielder's choice and he came around on Coco Johnson's single. Jonathan Garcia picked up an RBI single to make it 4-3.
Gateway bounced right back with a pair of two-out runs in the bottom of the inning. Tewell singled and Buckner and Rolando Gomez hit back-to-back doubles to make it 6-3.
The ThunderBolts continued to fight, getting a solo home run from Riley in the sixth and another from White in the ninth. The tying run reached base in the ninth, but Coco Johnson hit into a game-ending double play.
Trevor Richards (1-0) allowed three runs over five innings in his professional debut for the Grizzlies and picked up the win. Zak Wasserman pitched 4.2 innings, giving up six runs for the loss. Jordan Wellander pitched the ninth for his first save.
The ThunderBolts continue their six-game roadtrip on Saturday with game two against Gateway. Danny Jimenez (2-1, 2.76) starts for the Bolts against the Grizzlies' Max Schonfeld (1-1, 2.88). The game starts at GCS Ballpark at 7:05 and that broadcast can be heard on WXAV 88.3 FM and wxav.com