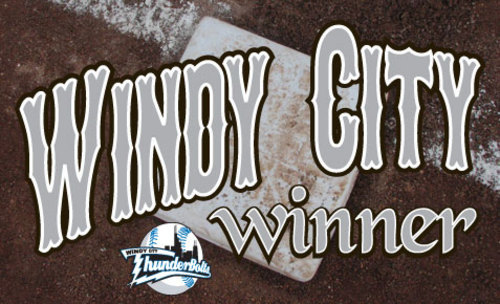 SAUGET, IL – Josh Spence pitched six innings for the ThunderBolts as they completed their first nine-inning shutout of the season, taking their second straight game from the Gateway Grizzlies 3-0 at GCS Ballpark Monday night.
Spence and Tucker Jensen each worked out of some early jams to keep their shutouts going. The Bolts had two hits but didn't score in the first and the Grizzlies left five men on base in the first two frames. Gateway would manage only two baserunners in the next four innings against Spence.
The ThunderBolts broke the scoreless tie in the top of the fifth. Ryan Tufts led off with a walk and stood at second base with two outs when Michael Allen singled off the left field wall to bring home Tufts and make the score 1-0.
They added an insurance score in the seventh. Ryan Soares led off with a double and crossed the plate three batters later when Daniel Aldrich singled to right.
Kyle Robinson hammered a home run to left field in the eighth inning to give the Bolts their 3-0 lead.
Spence (1-7) struck out five and allowed four hits and three walks in his six innings for the win. Jensen (7-3) went eight innings and gave up three runs on nine hits in the loss. Reese McGraw pitched a scoreless ninth for his second save.
The win was the third shutout victory for the Bolts this year and the first in a nine-inning game.
The ThunderBolts return home to begin a three-game series on Tuesday with the Washington Wild Things. Hein Robb (0-1, 7.36) will get the start for the Bolts against Washington's Zac Fuesser (7-1, 1.65). First pitch from Standard Bank Stadium is scheduled for 7:05 and the broadcast can be heard on Meridix.com.