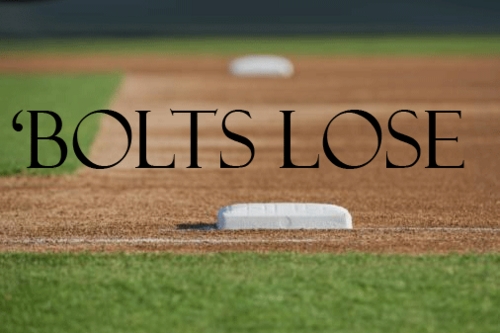 CRESTWOOD, IL—Traverse City can thank great pitching and solid hitting for giving the ThunderBolts their ninth shutout of the year. The Beach Bums (27-18) took the series against Windy City (18-28) with an 8-0 win at Standard Bank Stadium Sunday night.
It was the only time this series that Traverse City took the first lead of the game as the Beach Bums scored a pair in the 2nd inning. Chase Burch led off the frame with a walk and came around to score on a Matt Howard double. Chris Cowell also sacrificed Zach Kometani home with a fly ball to right field.
The Bums doubled that lead an inning later as two more runs came across starting with a pair of walks. Carlo Testa singled home Jose Vargas and Kometani brought in the fourth run with a base hit to plate Burch.
The Windy City offense was handcuffed by Traverse City pitching all night long as the 'Bolts managed only five hits through the first six innings. The biggest threat from the home team came in the 6th, but Jake Sabol got Jeff Harkensee to fly out and end the inning without any damage.
Sprinkling runs in the 5th, 8th, and 9th, Traverse City got to Windy City relievers as well as the starting pitcher Matt Wickswat.
Sabol (6-4) picked up his first win in three weeks after pitching six shutout innings, allowing five hits, and striking out three. Wickswat (2-7) gave up five earned runs in five innings.
Windy City's next game will be on Tuesday as Southern Illinois comes to town. The ThunderBolts will send out Daniel Cropper (4-2, 5.02) against the Miners' Travis Bradshaw (2-0, 2.33). First pitch is scheduled for 6:05 p.m. featured with fireworks after the game. Fans that cannot make it to Standard Bank Stadium can tune into the broadcast on wcthunderbolts.com.