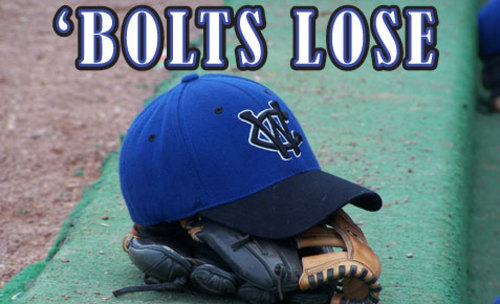 CRESTWOOD, IL—The ThunderBolts (9-17) dropped the opening game to the Southern Illinois Miners (13-12) at Standard Bank Stadium 3-0 Friday night. Windy City had a great outing from its starting pitcher, but Dyllon Nuernberg was outdueled by the Miners staff.
The Miners were able to strike first recording a run in the 3rd inning. With two outs Tyler Stubblefield doubled and came around to score on Carlos Mendez's single. Southern Illinois doubled its lead in the 6th inning as Ken Gregory brought home Gerardo Avila making it 2-0 Miners. After seven innings of two-run ball from starter Nuernberg, Windy City called on its bullpen and the Miners responded by scratching another run across in the 9th against Andy Mee. Carlos Colmenares led off the inning with a single and would come around to score on pinch hitter Jon Eisen's two-out single.
The Bolts bats struggled against the Miners' pitching all night. Preston Vancil worked 6.2 shut-out innings while striking out five. Matt Sergey, Ronald Uviedo, and Brandon Cunniff added 2.1 innings of scoreless ball as well.
Vancil (3-0) earned the win as Nuernberg's (0-1) first decision on the year was a loss. Cunniff (7) continues to excel in the closer's role grabbing another save.
This series will continue Saturday night with a 6:05 first pitch. Southern Illinois will send Travis Bradshaw (0-0, 2.00) to the mound against Windy City's Matt Wickswat (2-2, 5.19). Fans that cannot make it to the game can listen to the broadcast on 88.3 FM WXAV and wxav.com