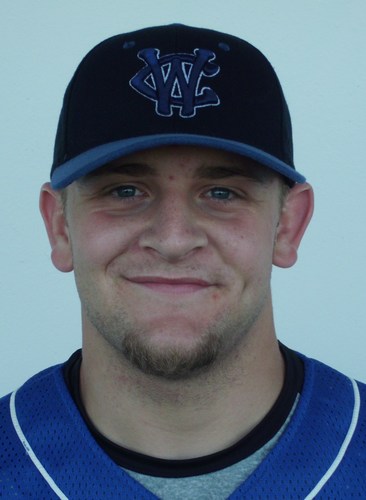 CRESTWOOD, IL – Mike Recchia threw his first career complete game, a two-hit shutout, as the ThunderBolts defeated the Beach Bums 6-0 at Standard Bank Stadium Thursday night.
Recchia ran into some early trouble, walking two and hitting one in the first two innings, but didn't see too many threats after that.
Jareck West gave the ThunderBolts the lead in the bottom of the second on his third home run of the season. Later in the inning, Travis Weaver singled home Zach Aakhus with two outs to make it 2-0.
The Bolts added to their lead in the fifth, when Weaver led off with a walk. Mike Torres singled to put runners at the corners for Chris Wade, who bunted home Weaver. Windy City produced more two-out magic when Chad Cregar singled home Torres. Andy Chriscaden doubled and West singled in two runs to make it 6-0.
Recchia entered the seventh inning with a no-hitter, the second time he has done that this year. Sean Gusrang's double to lead off the seventh put an end to the no-hit bid. Gusrang was later doubled off of third base on a flyout to preserve the shutout.
The only other hit for the Beach Bums was an infield single for Kyle Colligan in the eighth. Recchia got stronger as the game went on, not walking anyone after the fourth and striking out five over the final five innings. He pitched a perfect ninth.
It was the third complete game for the ThunderBolts this season and the second two-hitter in the last four days, following Dustin Williams' gem at Schaumburg on Monday.
Recchia improved to 4-2 with the win while Bennett Whitmore (2-2) allowed all six runs for the loss.
The rubber game of the series will be played Friday night at Standard Bank Stadium. $1.25 domestic draft beer will be offered for Budweiser Fill 'R Up Friday. Stephen Sauer (3-1, 2.59) will get the start for Windy City against Traverse City's Jacob Clem (2-2, 2.41). The game begins at 7:05 and the broadcast can be heard on WXAV, 88.3 fm and wxav.com.

Box Score