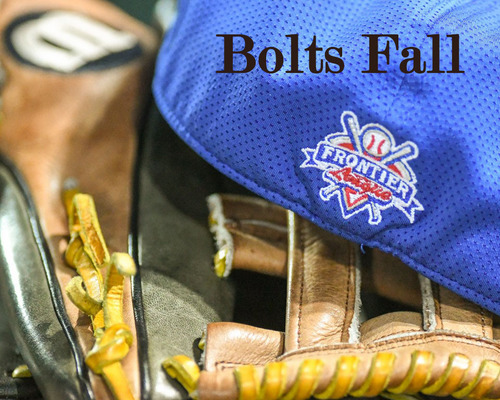 WASHINGTON, PA – The Washington Wild Things scored four runs in the second inning to pull away from the ThunderBolts on their way to a 7-2 win at Wild Things Park Saturday night.
The ThunderBolts (35-48) struck first with a two-out run in the second inning. Tyler Alamo and Tyler Straub hit back-to-back doubles to jump out to a 1-0 advantage. It was the sixth straight game that saw the ThunderBolts on the board first.
It didn't take long for the Wild Things (34-51) to erase the early deficit. The first four batters in the bottom of the second inning reached on hits. Hector Roa, JJ Fernandez and Cody Erickson singled and Ryan Cox gave Washington the lead with a two-run triple.
They added two more runs in the third as Shaine Hughes hit an RBI triple and scored on an error.
The final run for the home team came in the fifth inning when Hughes singled and JJ Fernandez singled him home.
Zach Rheams hit his first home run in a ThunderBolts uniform to lead off the seventh inning, making the score 7-2. The Bolts went on to collect four more hits over the final 2.2 innings but didn't score again.
The loss snapped the ThunderBolts' three game winning streak, which had been tied for their longest of the year.
Washington rookie Nick Gallagher (2-2) picked up the win, throwing a career-high 6.1 innings and allowing just two runs. Hayden Shenefield (1-2) took the loss. He gave up seven runs (six earned) over five innings.
The series wraps up with the rubber match on Sunday evening. Kenny Mathews (3-9, 4.18) gets the start for the ThunderBolts against Washington's Michael Austin (5-8, 4.32). First pitch from Wild Things Park is scheduled for 4:35 CDT and the broadcast can be heard on WXAV, 88.3 FM and wxav.com.