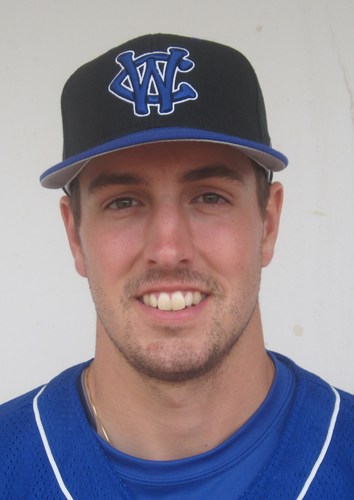 CRESTWOOD, IL—Daniel Cropper is going to spend his All-Star break relaxing in Chicago. He can enjoy his four days off knowing he put his team into the mid-summer break on a good note. The ThunderBolts (22-30) were backed by Cropper in a 2-0 victory over the Normal CornBelters (27-24) at Standard Bank Stadium Sunday night.
Windy City struck first as Evan Button led off the 2nd inning with a triple and scored on a ground out by Kyle Robinson. The ThunderBolts scratched across another run in in the 5th frame when Miles Walding drove home Andrew Brauer with a single into left field.
The biggest story of the day was Cropper. Despite allowing eight hits, the Windy City starter used three double plays and five strikeouts to hold the CornBelters scoreless the entire ballgame. This was the first complete game shutout of Cropper's career.
Cropper picked up his sixth win of the year while having two losses. Trinidad (4-3) earned the loss.
Windy City will now enjoy a four day break for the Frontier League All-Star game. The ThunderBolts have five All-Stars this year, four of them making the trip to Washington. Zach Aakhus, Mike Torres, Michael Click, Ryan Soares, and Adam Davis are Windy City's All-Stars. Davis is on the disabled list preventing him from playing. The ThunderBolts will play again on Friday in Traverse City against the Beach Bums for a 6:05 first pitch.