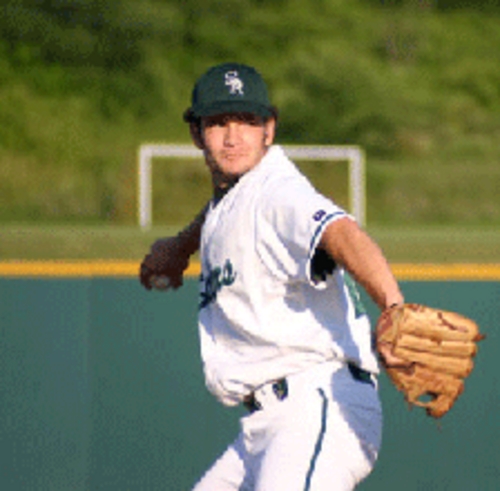 The 2007 Frontier League Champion Windy City ThunderBolts professional baseball team have announced the signing of right-handed pitcher Nick Tracy to a contract for the 2008 season. Tracy will be entering his second season in the Frontier League in 2008.
Nick Tracy made his professional debut with the Slippery Rock Sliders in 2007, making 19 starts for the team. Tracy finished with a 3-12 record and 5.91 ERA for the Sliders with 54 strikeouts in 105 innings. He led the Sliders in games started while ranking second in innings pitched and strikeouts. Tracy was frequently the victim of the Sliders' struggling offense in 2007, which finished with a league-worst .238 team batting average, as he pitched into the sixth inning while allowing three or fewer earned runs in ten of his 19 starts.
Tracy joined Slippery Rock after finishing his career at Mars Hill College, a NCAA Division II program located just outside of Asheville, North Carolina. He completed his senior season last spring with a 6-2 record and 4.42 ERA in 13 games (12 starts), striking out 57 batters in 77.1 innings. Tracy led the Lions in games started, innings pitched, and strikeouts while holding opponents to the lowest batting average (.274) among starting pitchers. He is currently an assistant coach at Mars Hill.
"Nick's statistics do not truly reflect the quality pitcher that he is, as between the college and Frontier League seasons he saw a lot of action last year," commented ThunderBolts' field manager Brian Nelson. "He has a tremendous make-up and I received several strong recommendations from both Major League scouts and Frontier League coaches."